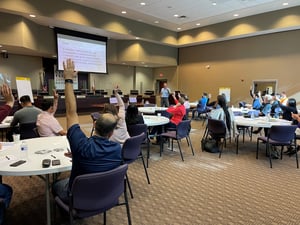 The FCPA held its Engineering Management for Storm Drainage Projects seminar at the Central Florida Expressway facility on April 8th. The goal of the 3-hour seminar was Developing Confident Application of the Engineering Fundamentals of Concrete Pipe and Its Specifications. In addition to concrete pipe manufacturing and quality assurance, structural design, and the fundamentals of installation, the engineers shared professional stories of managing client and constituent values, expectations, and pressures as they relate to storm drainage projects.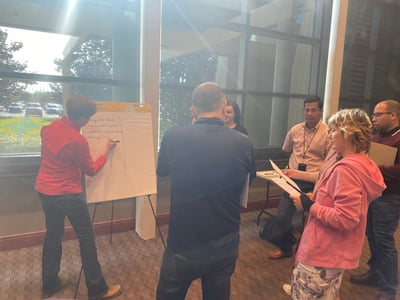 Among the common challenges facing engineers, whether on FDOT, municipal/county, or private projects include cost, schedule, and communication with the client about technical issues, to name just a few. The seminar was structured in a way that provided presentation of the engineering and construction fundamentals, but also encouraged feedback from the individual attendees in order to discuss their priorities and search for management solutions through engineering and specifications. For instance, pressures to reduce cost may be addressed by engineering the concrete pipe embedment and backfill to make use of in-situ materials, rather than hauling imported materials. Project schedules may be reduced by allowing more efficient backfill lift thickness. By sharing the engineering fundamentals, examples from various agencies, and allowing for group discussion, engineers are allowed to enhance their professional development by learning from each other on their priority issues.
If you would like to participate in a Florida Concrete Pipe Association webinar, seminar, or site-specific event, please contact Douglas Holdener, P.E., Director of the FCPA at dholdener@concretepipe.org. Through the American Concrete Pipe Association (ACPA), we are an approved continuing education provider (Areas of Practice) by the Florida Board of Professional Engineers.